Regular price
$1,550.00 AUD
Regular price
Sale price
$1,550.00 AUD
Unit price
per
Sale
Sold out
SHIPPING INFORMATION

FOR ORIGINALS: $100 FLAT RATE

FOR PRINTS & STATIONERY: $9.95 / FREE FOR ORDERS OVER $100
View full details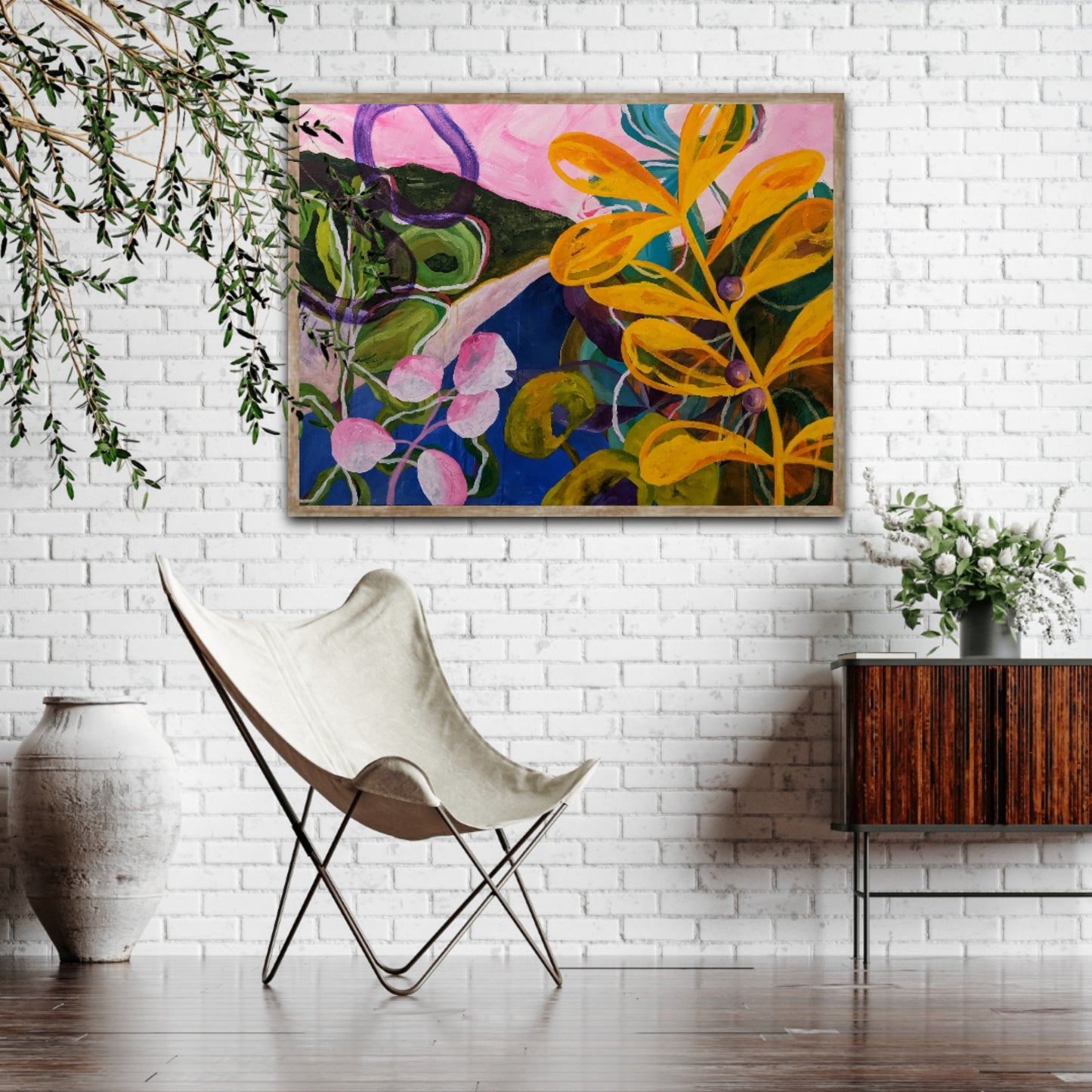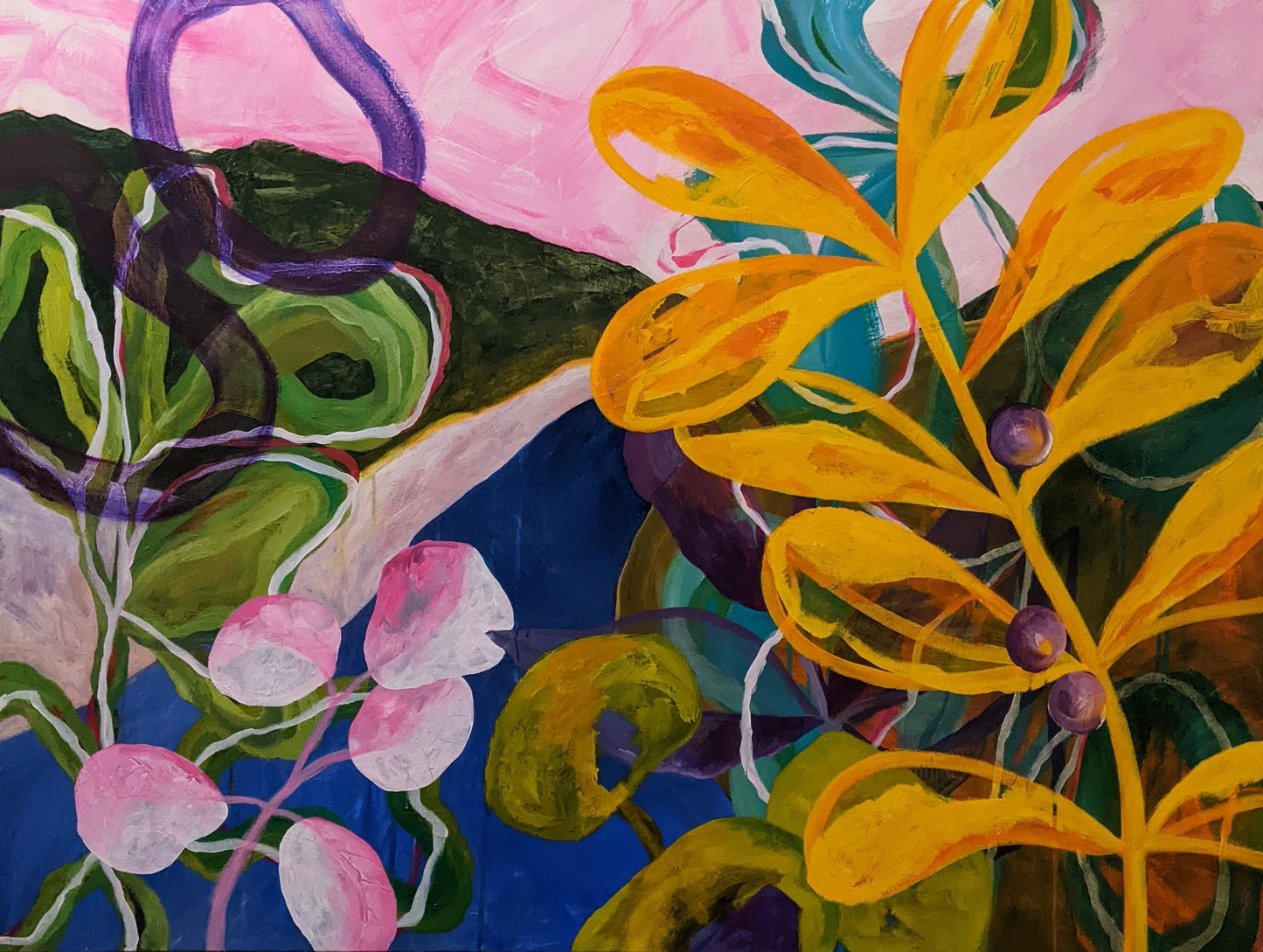 ABOUT THIS PIECE
The Other Night Just After I Closed My Eyes
Ros Gervay
acrylic on canvas
91 H x 122 W cm
2022
There is a spot near my home that holds a special place in my heart. I don't know what it is about this particular area by the Lane Cove River but it evokes amazingly vivid visions of the Cammeraygal people by the river's edge. There must be some sort of magic in this location. And so this particular artwork depicts that scene and carries with it that deep respect for the traditional owners of our land.
THE FINISH: UV resistant satin varnish. Unframed.
AUTHENTICITY: Hand signed on the front with the title written on the rear.
SHIPPING: Free worldwide shipping with full insurance in transit. This artwork comes stretched and ready to hang. Please see FAQ for the terms and conditions on international shipping and shipping times.
Sometimes creativity isn't smooth sailing. Sometimes we need a little break to find our flow again. The key is making sure you return to your practice before too much time has elapsed. And that is exactly what happened with the "Into Pure Imagination" collection. A fusion of my landscapes and my botanical works, this collection is all about the magic of nature and it's special place in my heart. If you are looking for a way to bring the outside in or to align your decor with your values, this series may well be the perfect fit. Ros x
Hello, I'm Ros!
I take inspiration for my abstract art pieces, from our incredible Australian landscapes. I feel at peace with the world when I have a paintbrush in my hand, and I'm lost in all-encompasing level of creativity.
"Ros is such a kind hearted soul and a dedicated and nurturing artist and teacher. Her gorgeous artworks are a beautiful, colourful celebration of nature. It was a pleasure to be asked to be a part of Ros' online blog series for interviewing fellow artists."